Management of consumable stock is a challenge for manufacturers in all industries. In today's cost driven world, businesses must cut overheads to make products and services competitive, in order to maximise profits.
Supply Technologies' Vendor Managed Inventory (VMI) program allows companies to take control of consumables and other valuable materials, meaning that this part of the operation is as lean and efficient as the rest of the business.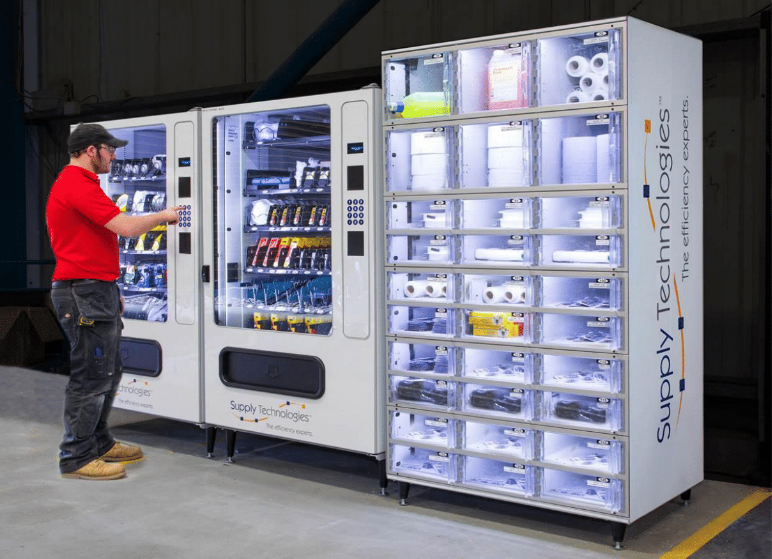 Knowing precisely how much is being spent on items such as Personal Protective Equipment, tools like saw blades and drill bits, cleaning products and other sundries, can not only save money, but provide valuable data to drive efficiency. Knowing who is using what, on what job, and in what quantity, can ensure consumption optimisation each member of a team is using resources as effectively as possible.
Point-of-work vending allows staff to access the tools needed 24-hours-a-day, reducing downtime and keeping unaccounted for stock to a minimum.
Because the vending machines are constantly monitored and replenished accordingly, the amount of money tied up in stocking indirect consumables is minimised and so it the time spent by staff dealing with this. Businesses are also provide with a daily email report on what has been used.