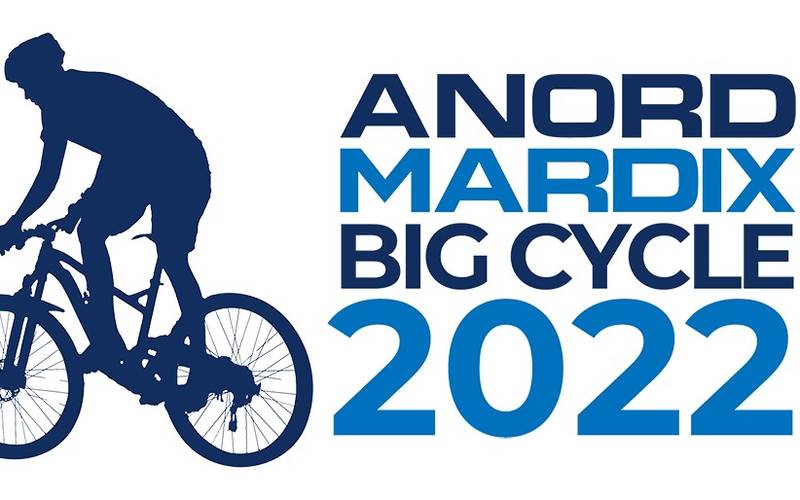 Supply Technologies staff engage pedal power to raise money for life-saving charity
Supply Technologies staff are to use pedal power to help a customer reach its target of raising more than £10,000 for the North West Air Ambulance Service.
A four-strong team from the company, which has more than four decades of history improving the efficiency of its clients' supply chains, is taking part in the Anord Mardix Big Cycle.
The fundraising event takes place on July 7 at The Silverholme Manor on the Graythwaite Estate in Windermere.
The team will be participating in the 40-mile course, which will involve a few challenging hills as well as roads winding through the South Lakes beautiful countryside.
Gary Russell, Supply Technologies business development director, said: "Anord Mardix is a much-valued customer of ours and we are only too happy to get involved in its Big Cycle in aid of such a worthy cause.
"The North West Air Ambulance is funded solely by donations from the general public, and it is extremely important that it receives sufficient support to pay for its life-saving service.
"Its aircraft bring the emergency department to patients in remote locations that other forms of transport would take a long, life-threatening amount of time to reach.
"It is fantastic that Anord Mardix has adopted a charity that is so important to Lake District's communities, residents and the many tourists and visitors, who come to this stunning part of the UK."
Stephanie Dewhurst, Marketing Manager at Anord Mardix, said: "Through our event sponsors such as Supply Technologies, and all of our other cyclists' participation in our inaugural Big Cycle, we hope we will be able to achieve our goal of raising more than £10,000 for the North West Air Ambulance.
"We are committed to helping make a difference in the communities in which we are based and supporting this charity, which makes such a difference to the lives of people in the North West of England, is an integral part of that."
Supply Technologies has experience in more than 100 industries with its 1,200-strong workforce operating across 70 sites, across three continents, including ten bases in the UK.
It supports more than 3,500 diversified customer locations, supplying multiple Total Supply Management Solutions, which provides clients with the products they need, utilising more than 10,000 supplier partnerships.
Anord Mardix began life as a small, family-run business with sites in Kendal, During the decades, has expanded throughout the North West to include manufacturing and production facilities across Kendal, Preston and Blackburn.
Today, Anord Mardix is a global leader in critical power solutions and brings more than 100 years of global engineering excellence to all its projects with sites in the UK, Ireland and the United States.
To support the fundraiser, donations can be made here: https://www.justgiving.com/campaign/AnordMardixBigCycleNWAA22