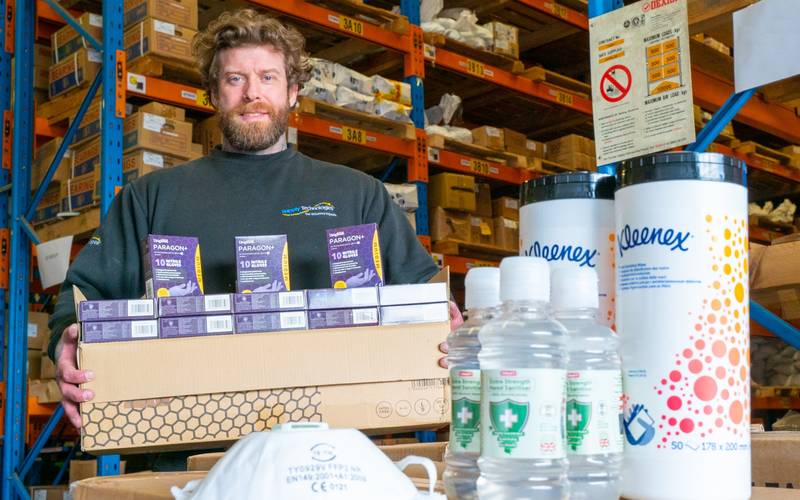 Supply Technologies sets out plans to expand PPE division
Supply Technologies has set out plans to expand the national coverage of its Personal Protective Equipment (PPE) division.
The company, which has a network of ten UK branches, has announced that its facility in Boldon, Tyne and Wear will be the hub of the expansion.
Utilising its global supply chain network of direct purchasing partnerships with approved and certified manufacturers, Supply Technologies has ensured that the unprecedented levels of demand for PPE during the pandemic have been met, with additional stock levels arriving every week into its UK branch network.
The company is currently supplying thousands of essential PPE items to NHS Trusts in Wales and the Midlands, and is engaging with other trusts to help meet their requirements.
In addition to supplying disposable non-woven fluid resistant surgical face masks, face shields, aprons, gloves and goggles, Supply Technologies is also providing overhead powered air filtration units and disposable respirator masks.
Supply Technologies is also supporting its UK manufacturing client base with enhanced PPE requirements, in particular fluid repellent face masks to enable their workforces to safely undertake their duties.
Gary Russell, Supply Technologies' Director of Business Development – UK, said: "We have seen a significant uplift in requirements for PPE as was expected during the Covid pandemic and expect these levels to maintain as companies do all they can to protect their workforces.
"We have been able to manage the high levels of demand for PPE throughout the pandemic because we have established strong and robust supply chains with reliable suppliers.
"We have utilised our network of branches to service this demand, but recognise that it's necessary to have a regional base in the North East in order to ensure a regular and consistent supply of PPE that can be quickly dispatched to customers across the north of England and Scotland."