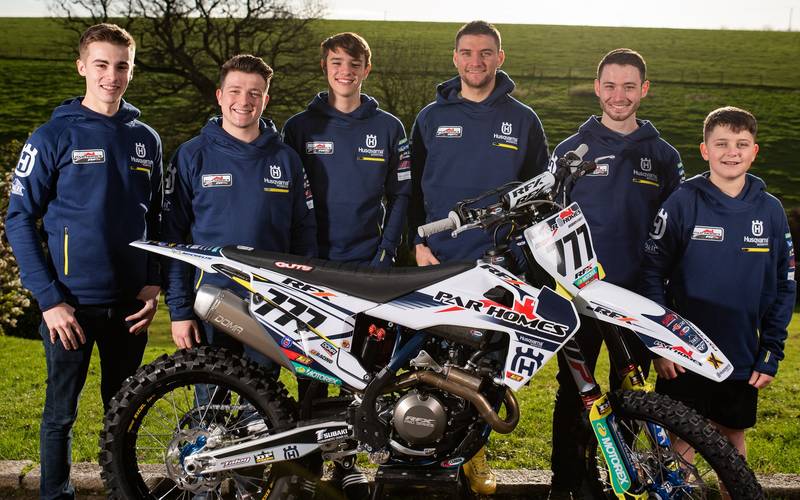 Supply Technologies renews sponsorship of top UK motocross team
Supply Technologies has announced an exciting sponsorship renewal deal with leading UK motocross team, Par Homes RFX Husqvarna Racing.
In return for its financial support, the supply management specialists will continue to have its logos emblazoned on the team's race bikes and race truck as it competes around the world.
Gary Needs, who is General Manager of Supply Technologies' Southern Distribution Centre in Aylesbury and is a dedicated motocross enthusiast, has been involved in the sport since the late 1970's and helped the company secure the initial sponsorship agreement and this year's renewal.
Supply Technologies has more than four decades of history improving the efficiency of our customers' supply chains.
Gary said: "The sponsorship allows the company to continue to gain some fantastic exposure, not only in the UK but in the 19 other countries around the world where the team will race.
"The sport has a massive global following and this talented group of riders have the potential to achieve a great deal of success."
Par Homes RFX Husqvarna Racing will be running up to six riders in the World Championship, European Championship and the British Championship.
There are three main riders for the 2020 season, Evgeny Bobryshev, Josh Gilbert and Joel Rizzi.
Evgeny, a former British Champion in MX1 in 2018 and in GP, will ride in the MX1 450 Class in GPs and British Championship.
Josh is competing in the MX2 250cc Class in the GPs and the British Championship following his third place in the MX2 class in the British Championship earlier this year.
At only 15, Joel won the MXY2 Class (Youth) in the British Championship's 2019 and will compete in the EMX125 European class run alongside MXGP and MX2 and also in the MX2 British Championship.
Neil Prince, team manager of Par Homes RFX Husqvarna Racing said: "The team is delighted to have Supply Technologies on board for a second year.
"It is rare in our sport to secure 'outside sponsors' and we relish the opportunity to work with Supply Technologies again and to bring their brand into contact with our other partners in a variety of ways."