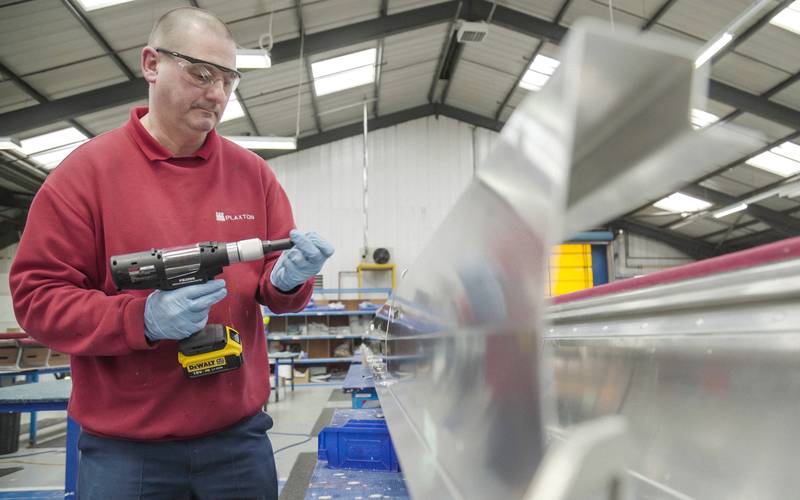 Supply Technologies promotes use of latest riveting technology with launch of new tool exchange programme
Supply Technologies has continued to develop its long-standing partnership with the global leader in precision fastening and assembly solutions, STANLEY Engineered Fastening, with the launch of a new tool exchange programme.
A division of Stanley Black & Decker, STANLEY Engineered Fastening provides solutions to an increasingly diversified industrial and automotive customer base.
Its industry-leading brands represent the world's most diverse portfolio of fastening and assembly products and solutions.
As demand for the latest riveting technology increases, the two businesses have developed a tool exchange programme, enabling customers to trade-in old air or battery riveting tools for the brand-new equivalent.
The exchange programme, which is available to current and new Supply Technologies customers, includes the responsible disposal of old tools under the WEEE Regulations by one of its partners.
Gary Russell, Supply Technologies' Director of Business Development - UK, said: "The application of the latest technology is fundamental to supporting the efficient operations of manufacturers. This tool exchange programme will help our customers upgrade their tool inventory as part of our ongoing component supply agreements, which are a key element of their manufacturing processes.
"We are very proud of our excellent working relationship with STANLEY Engineered Fastening and delighted that they are supporting our implementation of this tool exchange programme."
Alison Davies, STANLEY Engineered Fastening's Distribution Sales Director – Europe Industrial, said: "Our strategic partnership with Supply Technologies continues to go from strength to strength and the tool exchange programme is testament to that.
"The tool exchange programme will benefit Supply Technologies' customer base, giving quick and easy access to the world's most advanced fastening and assembly solutions, as well as delivering high levels of service, expert and technical knowledge.