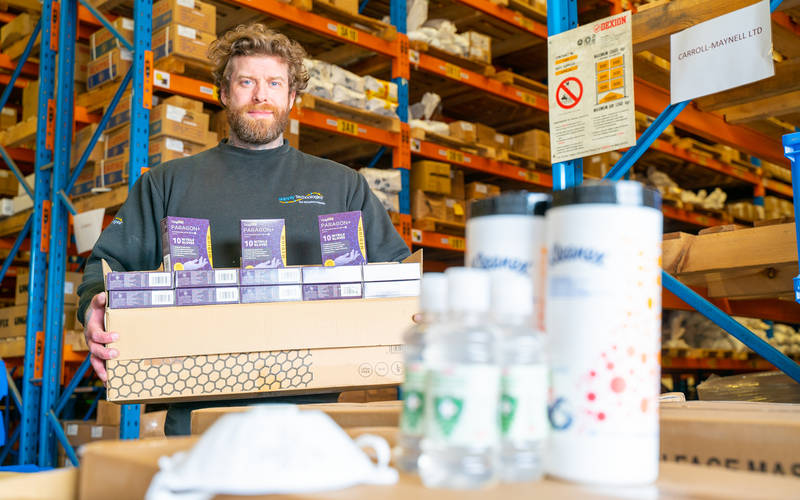 ​Supply Technologies' PPE capabilities support UK customers' COVID-safe operations
Supply Technologies is working with UK manufacturers to support their COVID-safe operations with increased provision of Personal Protection Equipment (PPE).
Alongside its dedicated priority PPE supply programme for the NHS and front-line health workers, Supply Technologies is experiencing increased demand from its customer base.
In particular, many manufacturers are implementing further stringent safety measures, which has led to increased orders for PPE equipment.
Most notably, Supply Technologies is processing orders for tens and thousands of disposable non-woven fluid repellent face masks, in addition to other PPE equipment such as aprons and face shields along with disposable gloves and gowns.
Utilising its global supplier network and its direct purchasing partnerships with approved and certified PPE manufacturers, Supply Technologies is able to maintain a consistent provision of equipment, which is distributed through its UK network of ten branches and its dedicated PPE division, Langstone Safetywear.
Gary Russell, Supply Technologies' Director of Business Development – UK, said: "We are working closely with customers who are implementing enhanced personal protection processes in both production and office areas, utilising effective and high-quality PPE.
"Through our dedicated PPE division and our UK-wide branch network we are well-positioned to support new and existing customers. Our robust supply chain network and relationships with the leading manufacturers and brands, worldwide, is ensuring a regular and consistent PPE supplies that can be quickly dispatched across the country."