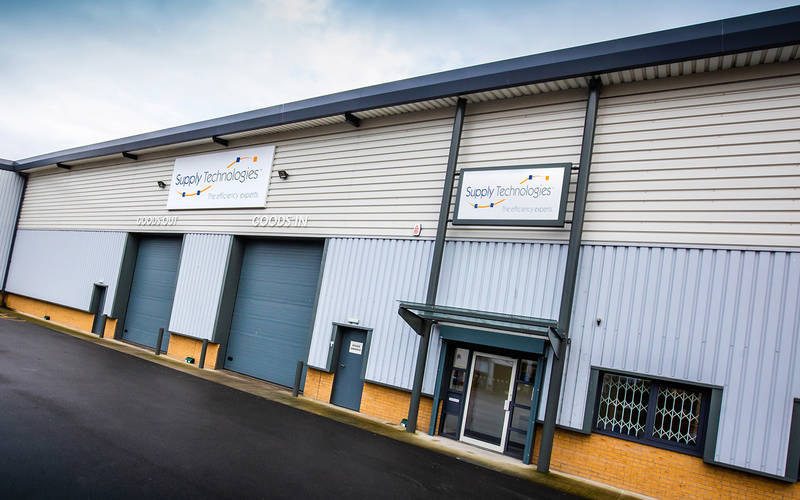 Supply Technologies launches Hull branch to meet growing demand from Yorkshire and East of England client base
Supply Technologies, the manufacturing component supply and efficiency specialists, has continued to grow its UK branch network with the completion of a new facility in East Yorkshire.
Located in Hull, the 10,000 square foot distribution centre will support Supply Technologies' growing customer base in East Yorkshire and open up new opportunities to support manufacturers across the wider Yorkshire region.
As a result of the opening of this branch, now one of ten in the UK, Supply Technologies can provide enhanced logistical support for its Hull and East Yorkshire customers, which were previously served by its operations in the North East and Midlands.
The new branch in Hull, which is building a highly efficient workforce of 20 people to service its growing client base, utilises narrow aisles to maximise its stockholding capacity together with the latest material handling technology and warehouse management software to provide customers with optimal levels of service.
Supply Technologies has been active in East Yorkshire for a number of years, most notably supporting the leisure industry, working with the region's caravan manufacturers, along with customers in the industrial equipment and transport sectors.
It is also increasing its activity in the emerging modular housing sector where its customers are benefiting from its supply chain expertise, which ensures the high levels of productivity in the manufacture of these homes.
The company delivers efficiencies for its customers' supply chains through the management and supply of a portfolio of more than 250,000 products including precision mechanical components, fasteners and Personal Protection Equipment (PPE).
Gary Russell, Director of Business Development – UK, said: "Hull and East Yorkshire has been of strategic importance to Supply Technologies for a number of years. We have developed a growing and active customer base, which has facilitated the need to open a dedicated branch to serve the region.
"It also creates capacity to expand our footprint further into Yorkshire along the M62 corridor as well as establishing a presence in Lincolnshire and further along the East Coast.
"This new branch will provide our customers with unparalleled capabilities to ensure that their manufacturing operations are highly efficient and productive as a result of our best in class, localised supply chain management solutions."