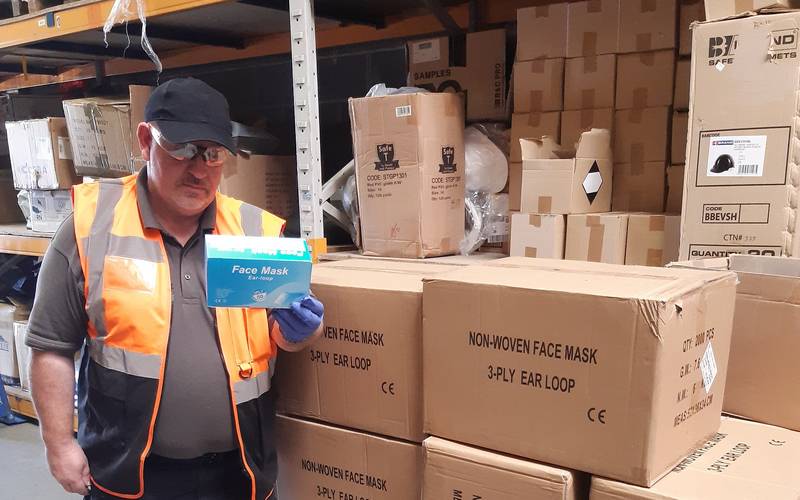 Supply Technologies' global capabilities increases PPE stocks to support NHS
Supply Technologies is helping to meet demand for Personal Protection Equipment (PPE) during the Coronavirus emergency with new relationships with NHS Trusts.
Utilising its global supply chain network of direct purchasing partnerships with approved and certified manufacturers, Supply Technologies is currently supplying thousands of essential PPE items to NHS Trusts in Wales and the Midlands and is engaging with other Trusts to help meet their requirements.
The company, which has a network of ten UK branches, has an established PPE division, https://www.langstonesafetywear.co.uk/, which is NHS approved.
In addition to supplying disposable non-woven fluid resistant surgical face masks, face shields, aprons, gloves, and goggles, Supply Technologies is also providing overhead powered air filtration units and disposable respirator masks.
Its team of PPE specialists are also delivering remote training on the use of the powered air unit respirators to frontline healthcare workers.
Supply Technologies is also supporting its UK manufacturing client base with enhanced PPE requirements, in particular fluid repellent face masks to enable their workforces to safely undertake their duties when their operations resume.
Gary Russell, Supply Technologies' Director of Business Development – UK, said: "Our established global network of PPE manufacturers is proving to be robust and enabling Supply Technologies to maintain the supply of equipment to frontline health workers through the NHS and our existing UK manufacturing client base to protect their employees.
"We are very proud to be working in partnership with a number of NHS Trusts in the Midlands and Wales to supply doctors and nurses with the PPE they need to help save lives.
"We are actively engaging with more trusts across the UK, working with their purchasing teams so they can benefit from our resources as part of our contribution to overcoming this pandemic."