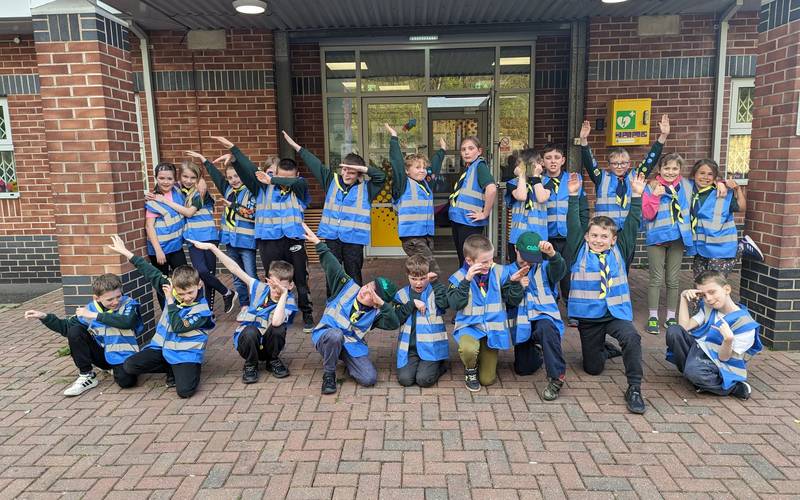 ​Supply Technologies Donates Hi-Vis Vests to Scouts Group
Supply Technologies, which has one of its UK depots in Burton Upon Trent, has partnered with its sister company, Langstone Supplies Ltd, to donate 30 hi-vis vests to the 10th Mansfield Scout Group. The vests will serve as an essential safety measure during outdoor activities and expeditions, ensuring the scouts are easily visible and recognisable, even in low-light conditions.
Langstone Supplies Ltd, is a specialist supplier of safety clothing, equipment and workwear, with more than 30 years' experience within the sector, supplying to a wide range of industries throughout the UK.
The 10th Mansfield Scout Group, established in 1938, recently celebrated its 85th birthday. As part of Nottinghamshire Scouts, is one of several based within the Mansfield district, encompassing both the urban area and the surrounding villages. With 80 young members ranging in age from 6 to 18, as well as 30 adult volunteer leaders serving in various roles, the group plays a vital role in the community.
The donated vests will specifically benefit the cubs' section, which consists of 28 members aged 8 to 10.
Roger Ambler, Group Scout Leader, said: "Keeping our young members safe when away from our premises is of the highest priority. We must be able to instantly recognise our young members and ensure their visibility to others, particularly during activities like hikes.
"We are a charity and seek to work in partnerships with companies such as Supply Technologies, and this generous donation of printed hi-vis vests allows us to fulfil our mission to challenge young people, offer opportunities they may not be able to access in their normal lives, and to be part of their development and growth, but to do so in a manner that is safe."
Paul Stokes, Business Development Manager at Supply Technologies, said: "We are delighted to contribute to the well-being of the 10th Mansfield Scout Group by donating these hi-vis vests.
"Supply Technologies and Langstone Supplies Ltd share a strong commitment to safety, and we believe that by equipping these young scouts with the necessary safety gear, we can help foster a culture of responsible and secure outdoor activities."