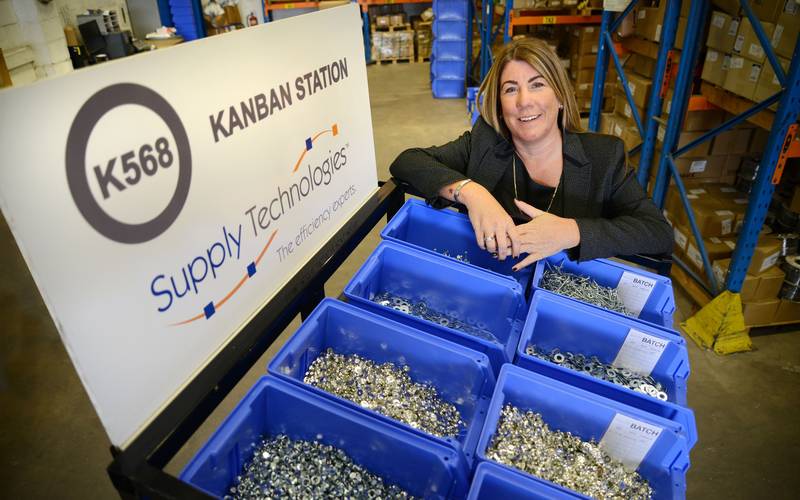 ​North East component supplier given top rating by Swift Caravans
Supply Technologies, one of the UK's leading supply chain management specialists, has been given the top supplier rating by a national caravan manufacturer.
The Sunderland branch of Supply Technologies, owned by American company ParkOhio, has consistently received the accreditation for its commitment to the working partnership.
The Swift Group, the UK's market leading manufacturer and supplier of touring caravans, motorhomes and luxury holiday homes, introduced its supplier awards to recognise the excellence and dedication of its supply network. The programme is built around key performance indicators which are continuously monitored and recorded.
Supply Technologies supplies Swift with an average of 15 million components per month, all types of components, with a consistent rejection rate of less than 0.0%.
Gary Russell, Business Development Director at Supply Technologies, said: "We're very pleased to have been consistently rated A for our work with Swift, which is a manufacturer with an excellent track record.
"Every player in the supply chain of any manufacturer is as important as the others, so maintaining an efficient and effective service is vital in order to keep the whole system operating. The accreditation is for all the hard work and dedication of the entire team here at Supply Technologies."
Graham Raper, Supply Chain Director of The Swift Group, said: "Congratulations to Supply Technologies for its high standard of performance. Our partner accreditation scheme was launched to strengthen Swift's partnership with its supplier network and through companies like Supply Technologies that the system shines through.
"It is gratifying to see that our partners are co-operating with this programme and we hope this level of performance continues."
With more than four decades of experience in more than 100 industries, Supply Technologies' team of 1,200 works across 70 sites on three continents, supporting in excess of 3,500 diversified customer locations.