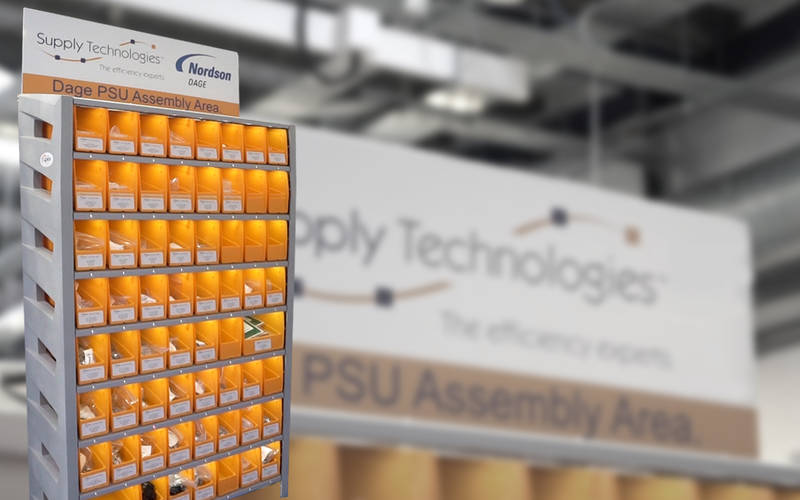 New technology introduced to provide real-time stock replenishment system
Supply Technologies has deployed the Actylus Smart Bin System into its repertoire of customer racking systems. Actylus continuously and automatically updates inventory on a real-time basis providing a highly responsive stock replenishment technology.
This intelligent system operates remotely using load scales that accurately detect pre-set bin levels which, when reached, sends out an automated restock alert. Upon alert, the required stock is picked, despatched, and replenished into the bin.
The real-time data is transmitted via the Cloud and allows customers to assess inventory levels in each bin, compare usage over time, measure the frequency of replenishment, check how often each bin falls below its restock threshold, isolate spend, and set up automated bin reports.
In addition, Actylus is available in a range of bin and shelf configurations.
James Smetham, Supply Technologies' Managing Director of Europe & Asia, said: "This system improves overall efficiency and productivity for programmes in remote locations where demand can be volatile."
"It delivers live data which provides valuable information on stock usage, creating a highly accurate but responsive reordering process.
"Actylus eliminates the need for staff to manually monitor supply levels, removes the need for unnecessary stockpiling, costly last-minute panic orders and keeps production lines flowing with continuity".
"This versatile inventory system is simple to install and can be used across a wide range of industries."