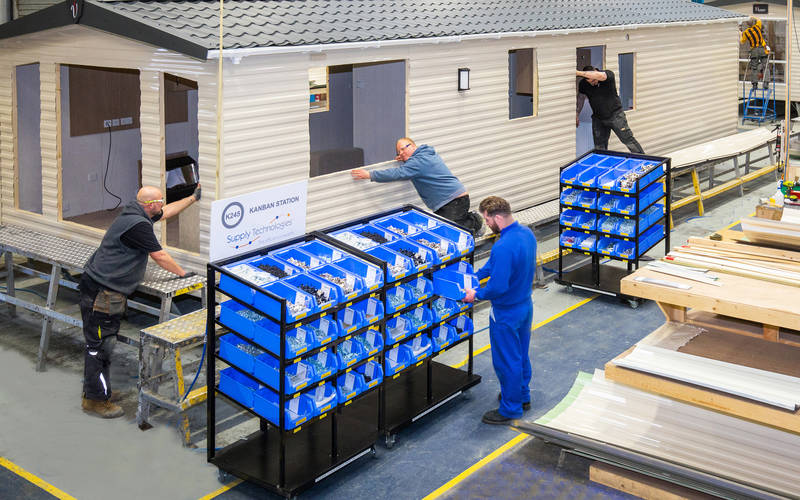 Environmental commitment at the heart of business strategy
Supply Technologies recognises the important role industry must play in supporting the UK Government's ambitions to reduce carbon emissions and create a more environmentally sustainable society.
As a company providing supply chain solutions predominately to manufacturing-related sectors, Supply Technologies is consistently developing new strategies and processes to not only reduce its own impact on the environment, but also those of its large country-wide customer base.
Reducing its proximity to its customers has been a key element of cutting vehicle journeys, which has been supported by considerable investment in the expansion of its UK branch network.
Most recently, the company has opened premises in Burton-on-Trent and Hull, taking its network of locations to 10 ensuring wider coverage of Britain and Ireland with a presence in the majority of UK regions.
Supply Technologies is also developing the infrastructure of its branch network with the roll out of motion sensor lighting in its facilities, along with electric vehicle charging stations as it updates its fleet with electric-powered vans and cars.
Each branch also implements a programme of measures as part of the company's Environmental Policy, which is focused on minimising negative and advancing positive impacts on the environment. Measures adopted include ISO 14001 certification, regular monitoring and reporting of GHG emissions along with comprehensive recycling practice and compliance to the Packaging Waste Regulations.
The company is also working closely with its customers through the application of its Total Supply Chain Management Solutions, which have associated environmental benefits. Most notably, its Kanban system significantly reduces waste through re-use of stock bins and inefficient deliveries through real-time monitoring and replenishment of components.
James Smetham, Managing Director – Europe and Asia, said: "We are committed to reducing our environmental impact across our operations as well as supporting our customers through our existing close collaborative relationships."
"Every change we can make is important and the use of technology is always a constant driver for change. We are able to reduce road, rail and air travel for colleagues by utilising solutions such as video conferencing, while also undertaking larger scale projects through our branch network, which target waste and energy reduction while limiting carbon emissions.
"The company is also consistently evolving its environmental policy, not only in line with ISO and Government standards, but also through our genuine ambition to play a positive role in ensuring the country's sustainable future."