The company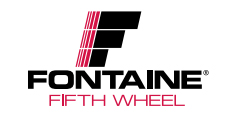 Fontaine Fifth Wheel is the European division of US-based Marmon Highway Technologies, the largest fifth wheel manufacturer in the world. It is part of the multi- million pound Marmon Group company which supports the transportation industry the world over with a wide range of high quality products and services.
Established in 1969 in Runcorn, and moving to purpose-built premises in Warrington in 1998, Fontaine Fifth Wheel provides a wide range of specialist fifth wheel and trailer coupling solutions that are produced to the highest standards, certified and accredited to ISO/TS 16949, ISO 9001, ISO 14001.
Fontaine Fifth Wheel makes around 25,000 fifth wheel products annually and customers include some of the world's leading truck manufacturers, such as Volvo, Renault, DAF, Scania and Daimler. It also serves a huge aftermarket, supplying to international companies with large truck fleets, including Fowler Welch, Morrison's, Freightliner and Dunlop, as well as supplying spares stockists and other vehicle maintenance companies in the UK and Europe.
All fifth wheel testing and development is carried out at the company's own independently calibrated test facility at its factory in Lowton, Warrington. Fontaine was one of the first fifth wheel manufacturers to install its own testing equipment and all Fontaine products have been tested and approved to the 94/20 EC standard. Approvals and certification to this standard are issued by independent authorities after witnessed tests.
Background and Problem Diagnosis
The fifth wheel is a highly-engineered and safety-critical product in the truck manufacturing industry, allowing for the effective coupling of trailers.
It features a specific bolt design that holds the product together. Fontaine had been experiencing problems with some of the bolts supplied by its incumbent supplier. Hydrogen embrittlement, a process by which high-strength steel becomes brittle after exposure to hydrogen during the finishing process, was causing parts to fail in some instances.
It caused one of Fontaine's largest customers to issue a safety recall of its trucks that had the defective part in their fifth wheel, putting Fontaine under enormous pressure to solve the problem or risk losing a major customer. Despite assurances from its component supplier, the issue remained unresolved leaving Fontaine no choice but to source an alternative supplier.
Martin Fallon, Operations Manager for Fontaine Fifth Wheel, explains: "This was something we couldn't afford to get wrong again and it was threatening our relationship with the customer. We were on a 'three strikes and you're out' agreement with the customer in terms of quality issues, so we were effectively on our last chance to get things right.
"The hydrogen embrittlement problem and lack of product traceability weren't the only issues we'd had with our previous supplier at that point. There'd also been general supply issues, with the company regularly sending us too much of one component and not enough of another, leading to costly production delays."
It was at this point the name Supply Technologies was suggested to Martin and his team, by another company in Fontaine's supply chain. Supply Technologies was brought in to see if it could not only solve the problem with the failing bolt, but also provide a superior component management system.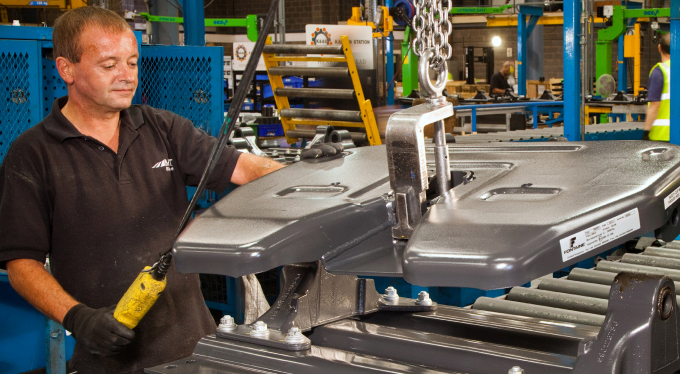 The Solution
Supply Technologies quickly identified a new bolt supplier who could provide a part that would be free from faults. The company was also able to demonstrate that its rigorous procedures and commitment to quality could guarantee Fontaine Fifth Wheel the service it had been lacking.
Mick Mahon, Operations Director at Supply Technologies, takes up the story: "We initially focused on finding a better solution for the part they were having quality problems with. This was a safety-critical part and one that Fontaine could simply not afford to be failing. We found a bolt the company was happy with and, crucially, one that met all the relevant standards and was approved by Fontaine's customer.
We then set to work identifying how we could provide a total component management system that would eliminate the other reported quality issues and delays."
One of the major advantages of the Supply Technologies kanban method is its two- bin demand driven system which offers a greater degree of control and guarantees no line stoppages.
All components are stored in purpose-built racks, designed by Supply Technologies, while every bin has a batch trace label on the side which details when the stock was filled, who it was filled by, and the individual batch number for that component.
It means that if quality issues do arise with a component, that batch can be easily quarantined and removed.
Another major advantage is that each customer has a dedicated support team, so they always deal with the same people. This includes:
An external sales representative who attends regular meetings with the customer's management team to discuss any issues and future plans, such as increases in production that would require greater levels of product.
An internal sales team that deals with day-today product queries and requests
An administration assistant who makes any changes to the internal Supply Technologies system, for example, when products change or quantities required are increased
A dedicated buyer in the Supply Technologies purchasing team who deals with all component suppliers
A team of product pickers responsible for filling each bin who have the knowledge of the customer and its products to ensure errors are eliminated.
The same delivery driver every day who is responsible for installing and removing product bins. This enables the driver to build a rapport with those on the shop floor and for any issues to be reported.
Martin Fallon, Operations Manager for Fontaine, says:
""We were bowled over by Supply Technologies' approach. It was immediately clear that we were going to get a much better service and we had no hesitation in instructing Supply Technologies to provide our new kanban system."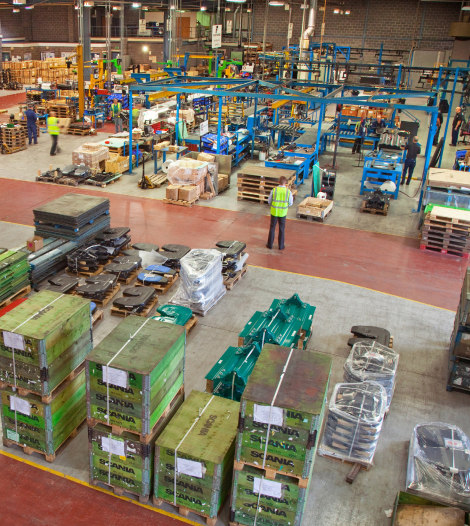 Implementation
It was just four months between the initial enquiry from Fontaine Fifth Wheel and Supply Technologies having the new system up and running at Fontaine's purpose- built 50,000 sq ft facility.
As always, the first stage is a detailed site visit and inspection of the shop floor with the customer to determine the exact position of the kanban stations. Detailed drawings are obtained and each station given a unique number.
Product samples are also gathered and a kanban master list, containing all required components, is created and prices agreed with the customer.
This is then set up on Supply Technologies' mainframe computer system which enables labelling, barcoding of bins, products to be sourced and the purchasing of stock to begin.
Mick Mahon explains:
"Once all this is in place, we agree a set-up date with the customer and prepare for implementation. This is usually done over a weekend or quiet period to avoid disruption and involves us removing the old system and installing our kanban system. In most cases when the customer's staff come into work the next day everything is ready for them to start work using the Supply Technologies system.
"Initially we'll go in with empty product bins and fill these up from the existing stock on site, with our driver then going in on a daily basis with new product and bringing empty bins back for refilling. Our two-bin replenishment system prevents a situation where one batch of product is being emptied onto another, a practice that can lead to mixed batches where quality problems are untraceable."
Martin Fallon, Operations Manager for Fontaine, adds: "The transition was smooth and we were impressed with the way Supply Technologies really took control of the situation on our behalf and the speed at which the new system was up and running.
Of course, there are always going to be issues that arise, but the team at Supply Technologies are proactive in identifying any niggles before they become major problems and taking steps to resolve them. They have been very responsive whenever we have flagged up any concerns."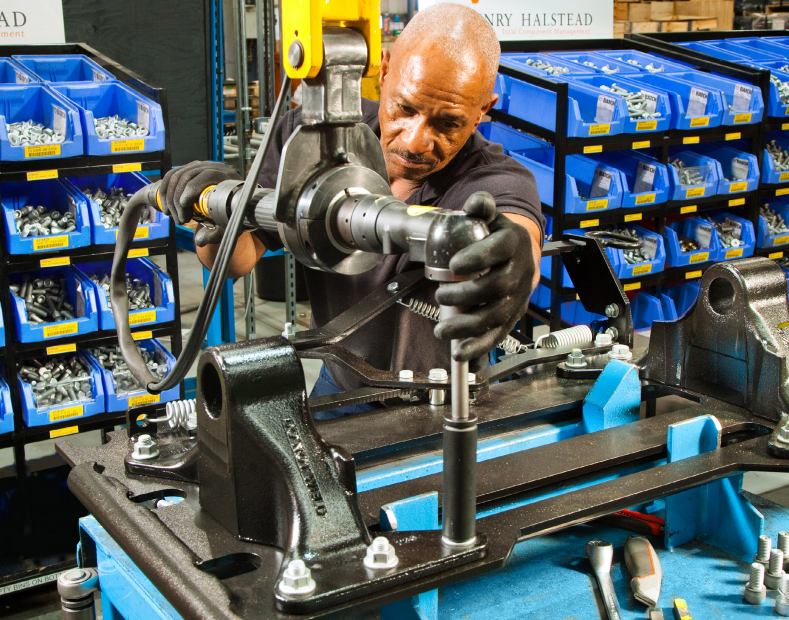 Conclusion
Supply Technologies' kanban system now supplies all the fastener components for Fontaine's fifth wheel and trailer coupling products, some 90 individual components. The bolt quality issues that existed under the previous supplier have been eliminated and Fontaine has not experienced any problems relating to this part since Supply Technologies began supplying it.
"It wouldn't be overstating matters to say that our relationship with Supply Technologies has allowed us to maintain our impeccable reputation for product quality and safety," adds Martin Fallon, Operations Manager at Fontaine.
"The direct contact with a dedicated team of people who can respond to issues as they arise has given us real peace of mind. It's great to know that we have that security. Our staff on the shop floor have also been blown away by the level of service we receive, and that trust has to be seen as one of the most important aspects of the relationship."
Ian Gough, Vice President of Fontaine, agrees:
"Our business has been built on quality, so when we have a quality issue it has the potential to severely damage our reputation," he says. "It's vital we are able to respond in the right way and since we've been using Supply Technologies for our components there hasn't been one single quality issue. They are very responsive to our needs, they provide us with quality components and we now have complete product traceability."
Mick Mahon concludes: "Our approach allowed Fontaine to solve a critical engineering problem, enabling it to address the concerns of its biggest customer. It's further evidence of our pedigree in delivering solutions to large engineering companies where the margin for error is miniscule.
"Perhaps the most pleasing part for us is that we gained the contract because of our commitment to quality and overall service. Our business is built on longstanding relationships. We don't just want to be there for our customers in the short term, we still want to be there in 30 years' time. We are committed to achieving this long term relationship with Fontaine."